CWG Insulation Contractors specialise in the supply and installation of all types of industrial insulation and prefabricated insulation products throughout North Queensland and surrounding areas, suitable for a wide variety of applications.
CWG Insulation Contractors can supply and install Thermal and Acoustic Insulation Systems for all Marine applications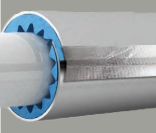 In recent times noise has become a social and industrial issue, and modern acoustic insulations have been designed to comply with legislation and social requirements to provide an acceptable working environment.
CWG INSULATION IS A LICENSED ASBESTOS REMOVALIST COMPANY (A CLASS LICENCE #2303090).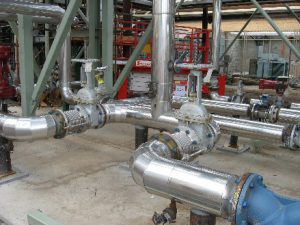 At CWG Insulation we do more than insulate new plant and equipment. We have an extensive sheetmetal workshop at our Townsville location, owning and operating the latest fabrication machinery, and along with our management skills in this area, we are available for all types of work in the industrial field.
Polyurethane Foam is an insulation material used for a variety of situations with two forms of application, spray application or injection. Polyurethane foam injection insulation is often used for its thermal insulating properties in cold pipe applications.